Chandler Homes for Sale / Chandler Real Estate:
Chandler Facts:
Average Summer
Temperature:
High - 97° F
Low - 68° F

Average Winter
Temperature:
High - 74° F
Low - 47° F

Population:
235,000 Approx.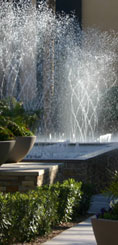 Chandler Communities:
The Best City Living Has to Offer
You can find the perfect place to enjoy suburban living within this this thriving, vibrant city. Homeowners benefit from a booming high-tech manufacturing industry and enjoy the economic and cultural advantages of being a close Phoenix suburb. Chandler real estate has something for everyone, including first-time buyers, families and retirees.
Directly connected to the San Tan Freeway, the Price Freeway (Loops 202 and 101 respectively) and Interstate 10, the city has its own municipal airport and is just twenty miles from Phoenix Sky Harbor International Airport. It is also served by the Union Pacific Railroad. Life in this town is getting better all the time, with a major expansion of public transport currently underway to make getting around easier.
Its attractive, yet affordable, suburban neighborhoods are well served by public parks, with golf courses also brightening up the view and contributing to the many leisure activities available. With high employment, an ideal climate, good local education and health care facilities, and lots for you to do in your time off, this is a great place to make your home.
Locating Opportunity
Our MLS makes it easy to find your dream home, no matter what you're looking for! From the luxury living offered by Stellar Airpark Estates to the in subdivisions like Tuscan Springs and Tradition East, it's got something for everyone. Active adult communities include the golf communities of Solera Del Webb, Sunbird and Sun Lakes, which are gated, offering home buyers extra peace of mind. There are spacious homes with private pools at the subdivision of The Island at Ocotillo, while the master-planned community of The Villas at Ocotillo features some of the best community pools in the area.
If you're looking for somewhere to house your growing family, you can find aptly sized house in neighborhoods like The Peninsula and Crescent Falls at Fulton Ranch. Smaller families and singles can find attractive condo properties in the ever-popular Bridges at Ocotillo subdivision and in Biagio. Whatever your budget may be, you are sure to find a great deal!
Attractions and Events
When you buy a house in this town, you'll find that there's a lot going on. The renowned Chandler Center for the Arts is one of the region's most successful performing arts venues, plus there's an annual Raku arts and crafts festival, a jazz festival and free concerts in the park in September. If you like automobiles, you can look forward to the popular classic car and hot rod show each February. Then there's the city's most famous and unusual event, the Ostrich Festival, featuring ostrich racing, music, dance and a carnival, with lots of opportunities for you to get involved.
An Athlete's Paradise
The city's sporting facilities are always improving with increasing development of classes and training programs in a range of different activities. Given that the city hosts an annual golf challenge, you won't be surprised to find that golf is a popular and well-supported hobby. You'll also find an impressive tennis center and lots of aquatic facilities to keep swimmers happy. With so much to do in this city, you'll never get bored.