Most Recent Price Reductions:
No Listings Found
Most Recent Listings Added:
No Listings Found
Chandler Communities: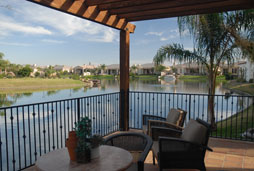 Lakefront Homes in Chandler, AZ
With over 300 days of sunshine per year, Arizona is a premier vacation and re-location destination. Residents enjoy a multitude of exciting outdoor activities as well as exciting cultural events. Chandler lake subdivisions are great places to purchase your next home! Imagine the luxury and comfort of owning your own lakefront property. You will love sitting in your backyard and admiring the peaceful scenery. Marvel at the wonderful feeling of spaciousness and privacy when your home is not hemmed in on all sides by neighboring homes!
Waterfront Real Estate
You too can live a life of luxury. There are several neighborhoods in Chandler that feature sparkling lakes, so you will have a wide variety of wonderful homes from which to choose. For example, the Oakwood Hills subdivision features oversize lakefront lots. It is a spectacular gated community with stunning mountain views, and many of its homes feature private pools and private spas. Or explore the available homes at Pinelake Estates. This beautiful community offers quiet cul-de-sac living, as well as properties with desert frontage. Relax by the pool as you admire the desert's unique flora and wildlife. Watch as jackrabbits bound past your fence!
Experience a Life of Convenience
Chandler waterfront houses for sale feature the luxury of an amazingly convenient location! The new San Tan 202 Freeway is mere minutes from your home and offers quick and easy access to the I-10, Loop 101 and U.S.-60. Chandler's excellent schools are minutes from your home, as are everyday conveniences like the grocery store, pharmacy and dry cleaners. Chandler's downtown area offers a multitude of restaurants and unique attractions. Downtown Phoenix can be reached in less than 30 minutes, where you'll enjoy fabulous dining, shopping, museums and sporting events. Nearby highways also provide easy access to the surrounding suburbs, so you'll surely never be without new and interesting activities to experience.