Protect Your Assets During Chapter 13 Bankruptcy in Chandler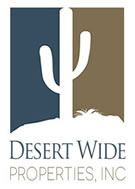 Buyers Should be Aware of How to Protect Their Assets when Filling for Chapter 13
Bankruptcy is an option when you need a chance to recover from the burden of debt and pay off your creditors as time and means allow. Chapter 13 bankruptcy helps to protect your assets from creditors during this process. The most important piece of property you'll want to protect is your home.
When you file for chapter 13, you'll be required to draw up a plan concerning how you will pay off your current and past-due debts. This plan should cover a period of three to five years, so filing is nothing to take lightly. Chapter 13 can prevent the seizure of your home and car, even if you're behind on payments, but it does not forgive all debt. Instead, you will have to continue payment on your loans, but the payments should be near to the regular monthly amounts. A chapter 13 bankruptcy can let you make up any late payments on your home over time.
You may file a chapter 13 bankruptcy at any time. The price of filing includes two fees, but totals to $185 as of the time of this writing.
Real Estate Property and the Homestead Exemption
Exemptions allow you to protect a certain amount of equity and property from creditors. The major use of these exemptions is to protect your home. This is known as the homestead exemption. In Chandler, Arizona, the homestead exemption may be claimed for up to $100,000 in equity. This is good for a house, apartment or mobile home that you own and occupy. If you lease a home, you can claim any prepaid rent or security deposits up to $1,000 or 1.5 times the monthly rent, whichever is less. These exemptions are exclusive of each other.
Note that the homestead exemption applies to equity in your home, not the sale value. If you've taken out a $300,000 mortgage and paid off $80,000 of it, then your home would be protected. Unfortunately, any equity over the limit becomes non-exempt, and under a chapter 13 plan you will have to pay off that amount on your home toward satisfying your creditors. This may include any late loan payments. You will also be required to continue with your usual loan payments.
Besides your home, there are also exemptions to protect your furniture, food, tools of the trade and your car.
Keeping the Lights on Through a Chapter 13 Bankruptcy
The utility companies are not permitted to shut off your service because you filed for bankruptcy, so the gas and electricity will stay on. However, the utilities require for a deposit for further service. You will also need to pay any bills that come in after your bankruptcy has been filed.
Take note that this page is for informational use only and should not be considered legal advice. If you believe a bankruptcy might be in your future, consult an expert to receive current and correct information. Bankruptcy laws may vary from state to state.