Chandler, AZ is a Great Place for Job-Seekers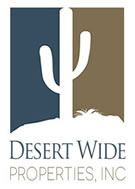 The City of Chandler Seeks Highly-Skilled Employees
The city of Chandler is a growing community that has completed a shift from agricultural business to a haven for high-tech companies. Indeed, the city was even known as the "Silicon Desert" for companies who chose to set up shop here instead of in Silicon Valley. With the employment opportunities, Chandler has grown to become the fifth largest city in Arizona.
Chandler can be found in the greater Phoenix area, south of Mesa and just west of Gilbert. The city covers roughly 70 square miles. The 202 San Tan and 101 Price freeways connect Chandler to the rest of the Valley. The landscape in Chandler is largely residential and commercial, although a good portion of the city is given over to farmland and new development.
The major employers in Chandler run the gamut of industries, with Intel, Wells Fargo, Verizon, Freescale Semiconductor and Wal-Mart taking the top spots. More technology companies are moving to Chandler, prompting a shift in the popular toward skilled workers and high-paying jobs.
The economy of Chandler is centered on high-tech businesses. Many other employment opportunities exist in the fields of administration, management and other professional skilled labor. Chandler's high population requires a number of services, so entertainment and retail are also important fields here.
Employment Opportunities in the Silicon Desert
A recent job search discovered hundreds of available positions in the Chandler area, with the majority in management, health care and customer service. Significant employers include the Chandler Regional Hospital, the Orbital Sciences Corporation and Pearson Education. Beyond these top employers, nearly a hundred other companies also appeared on the list, including Google, Farmer's Insurance and Aeropostale, Inc.
Including the neighboring cities of Tempe, Mesa and Gilbert in the search added nearly a thousand new jobs to the list. Health care, management and customer service were still the most popular fields, but sales, information technology and finance offered hundreds of positions as well. Given the excellent streets and freeways in the greater Phoenix area, commuting to the next town over is not difficult or expensive.
Take a Look at Who Lives and Works in Chandler
Over 120,000 people work in Chandler, with the largest concentration in the management and professional fields. Sales, administration and service are also popular career types in the city. Over 35% of Chandler's workforce holds a college degree, and the vast majority of them are relatively young, in their 20s to mid-forties. The median household income here is about $62,000, well over the same measure for the greater Phoenix area. Professionals just out of college will find plenty of opportunities to choose from in Chandler.