Entertainment in Chandler, Arizona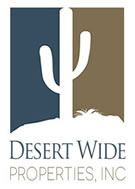 Exciting Entertainment Choices in Store for You
Chandler, Arizona, is a vibrant city with well developed entertainment options. Whether your interests lie in the arts, recreation, shopping, fine dining or experiencing a relaxing day spa, your leisure time in Chandler will be well spent.
Downtown Entertainment for Art Lovers
Chandler has a thriving art scene, with many well-established galleries. On the first Wednesday of each month, a downtown art walk is held that begins on Boston Street and continues throughout the Historical district. Enjoy exploring shops like The Art on Boston Gallery, where you'll find 3,000-square- feet of fine art, locally owned by knowledgeable proprietors.
Later on, you may want to stop into a wine bar or decide to dine at one of the charming nearby restaurants. A great choice for both wine and dining is 98 South Wine Bar. If you're ready to unwind, 98 South Wine Bar provides an impressive selection of wines by the glass, an eclectic menu and a relaxing atmosphere.
In addition to the Art Walk, fine art enthusiasts will enjoy the highly regarded Chandler Center for the Arts, host to a variety of performing art events throughout the year.
For further Information on Chandler Entertainment and The Arts:
www.chandlercenter.org
www.chandlerartguild.com
www.98south.com
Enjoying Your Leisure Time Through Recreational Pursuits
For athletic entertainment, Chandler has an abundance of opportunities including biking, hiking, swimming, golf, tennis and competitive team sports. Through the Chandler recreation department, a variety of special interest classes are regularly offered, and these classes are available for all ages and abilities.
State of the Art Recreation Facility Opens in Chandler
In February of 2008, Chandler opened the new $12.6 million Tumbleweed Recreation Center. The recreation center is a two story, 62,000-square-foot state of the art facility that is family friendly, organized and fun. A broad range of activities are offered and well planned children's programs run at the same time as adult classes. Other exciting features include a catering kitchen with cooking instruction, a ceramics studio, basketball courts, weight machines and studio spaces for Pilates and yoga.
Chandler's recreational choices will provide many venues for you to fine tune your athletic skills, develop hobbies and make new friends. When in Chandler, your recreational options will keep you happily engaged.
For further information on Recreation and Leisure Activities:
www.visitchandler.com
www.chandleraz.gov.com
A Variety of Entertainment Prospects for You at the Chandler Mall
If your passion lies in shopping, look no further than The Chandler Fashion Center. With over 180 stores, this mall is the second largest in the in the metro Phoenix area. Flagship stores like Nordstrom, Dillards, Macy's and Sears are tenants alongside unique boutiques, Harkins Movie Theaters, restaurants and day spas. You'll love the convenience of truly one stop shopping and entertainment.
For further Information on Shopping and Chandler Fashion Center:
www.chandlermall.com