Chandler Festivals Draw Tourists and Locals Alike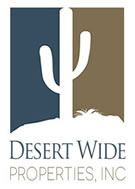 Chandler Festivals are a Treat to Visitors and Homeowners Alike
Founded in 1912, Chandler has had plenty of time to create community traditions that remain today. In fact, the city officially recognizes at least one festival or event in every month except August. Check out Chandler's Official List of Special Events on the city's website. It includes:
• Classic Car and Hot Rod Show: Car fiends from all over the Valley converge on this popular February event which benefits a Chandler domestic abuse shelter. The annual event offers visitors the chance to get up close looks at more than 200 classic cars.
• Ostrich Festival: This March event was started to celebrate Chandler's history as an area that raised the birds for their plumes. Now, visitors can catch the ostrich races, food, carnival and the other fun activities.
• Chandler Jazz Festival: Enjoy great music and weather for free each April.
Learn About Chandler Golf Tournaments
In an area known for great golf, it should come as no surprise that Chandler has a number of fantastic courses. Both public and private, these courses host charity and professional tournaments throughout the year. As a generous community, Chandler has vast amounts of charity tournaments each year. A few of these are:
• Chandler Golf Challenge: This annual event is open to the public and benefits the Mayor's Committee for People with Disabilities scholarship programs, as well as Chandler's Special Olympics programs.
• The Ronnie Felix Memorial Scholarship Foundation and The Hispanic College Fund Charity Golf Tournament: Held at the Ocotillo Golf Course, this event helps support scholarships for Hispanic youth.
• Bob K. Memorial Tournament: This April event is held at the Ocotillo Golf Course and benefits the Foundation for Burns and Trauma
• Sanborn Elementary Second Annual Dinner, Auction and Golf Tournament: Played on the San Marcos Golf Resort greens, the proceeds of this April event go towards the schools literacy and technology programs.