Chandler Foreclosures for Investors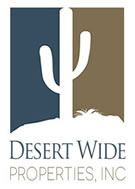 Investors look for Foreclosures in Chandler, AZ
Like other cities in the Valley, Chandler has seen recent foreclosure rates rise with the drop in the local real estate market. This means that investors may have a wider net of opportunities than they did a year ago.
However, new investors should note that it is always a good idea to do your research before you risk any money. Seek the advice of experts, and make sure that you understand the ins and outs of the foreclosure deal before you try to make your own.
Chandler Investors seek Great Deals on Foreclosures
There are multiple methods smart investors use to find great foreclosure deals on property in Chandler and other parts of Arizona and the U.S. While each may be a favorite of very successful individuals, you should research them all to find the handful you are most comfortable with.
The best foreclosure deals are often snapped up quickly and seasoned investors know they must be quick on their feet. One option is to visit your local courthouse and ask about foreclosures. Since lenders must file paperwork before foreclosing on homes, this is a great place to find information.
To learn more about finding foreclosures, read: How to Get the Best Deals on Foreclosure Homes.
Research Foreclosure Properties in Chandler Before Buying
Once you've found a possible foreclosure to purchase, it is up to you to make sure that it really is a good deal. This is where many people do not do enough homework! You can do yours however, by talking to experts in Chandler real estate, as well as figuring out how you are going to pay for this property. Talk to your banker or lender and make sure that you have all of your documents in order.
Finally, see if you can get an inspection of the property. Do the research on the title of the property or hire an expert. Make sure that your plan for dealing with this property once purchased is sound. To learn more about the experts and research needed, check out: Inform Yourself Before Bidding on Homes for Sale in Foreclosure.