Home Inspection In Chandler, Arizona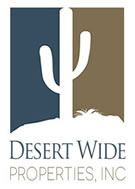 In Chandler, the Benefits of a Home Inspection are Easy to See
When it's time to buy a house in Chandler, you'll want as much information on the condition of the property as possible. Since most people aren't trained in all the ins and outs of home-building, it makes sense to schedule a professional home inspection. A home inspection is a detailed and objective look at the present condition of the structure and systems of a house. An inspection is not an appraisal and makes no judgments on the value of the home.
Buying a new home is a major investment, and no one wants sudden surprises after the papers are signed. To protect yourself from the unexpected, have the home inspected before you buy it. A home inspection may reveal major issues with the home, or it might come up with only minor problems that are simple to repair. Either way, you'll be able to make a decision armed with the right information.
What will My Home Inspection Cover
An inspection should cover everything in the house from foundation to rooftop. This includes the heating system, plumbing, electrical systems, the roof, the air conditioning, the attic, any visible insulation, walls, ceiling, windows and doors, the foundation, the basement if your house has one, and various structural components. A thorough inspection is the best way to learn about any home.
There are, however, some things which an inspector might not list in a report. Although the details vary due to state and city laws, an inspection might not cover asbestos, radon, methane or radiation. Many inspectors are also not qualified to assess the presence of wood-destroying organisms like termites, mold and fungus or rodents. Ask your inspector about what the report will include.
You do not need to be present during the home inspection, but it is a good idea. You'll be able to watch the inspector at work and ask questions about the house and what the inspection discovers.
A Home Inspection Tells You what You Need to Know
When you schedule an inspection, be aware that no house is perfect. If the inspector discovers issues, it doesn't mean you should or should not buy the home. An inspection just informs you about what to expect from the home. If you're on a tight budget, or would rather not deal with repair work, you should consider this information carefully. Also, a house cannot fail an inspection. This is not a municipal inspection to verify Chandler code compliance, merely a report on the state of the home.
If the home inspection does turn up any significant issues, it may be wise to negotiate with the seller instead of turning down the house. The seller may either lower the price, or offer to repair the problems before you move in to the house. This can save you time and money.