Insurance Information for Chandler Home Owners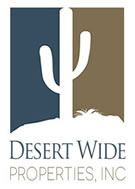 Chandler Home Owners Should Know About Home Insurance
At its most basic, home insurance is a package of coverage that protects your home. This means the building and content, as well as liability from accidents and suits. However, not all insurance is equal. Each particular policy offers slightly different coverage, and homeowners should pay close attention before they sign. These policies are full of legalese, so make sure you ask questions about anything you don't completely understand.
Chandler Real Estate Owners Should Insure Their Property
In any economy, there are always people who want to cut corners and save money. However, your home insurance is not the place to do this! Proper coverage on your property is one of the single most important things you can do to provide for continued financial health. After all, insurance is there when the worst happens.
Find out more about the extreme importance of home insurance: Insuring Your Property – It is a Must.
All Home Insurance Does Not Cover All Things
Many people do not realize that home insurance is not a generic thing that does all things for all buyers. Each homeowner has particular needs and concerns that home insurance must cover to be effective. After all, if you own a home in a flood plain, you need flood insurance.
To learn more questions to ask about insurance coverage, look at: Home Insurance – What's Covered?
Find Quality Home Insurance Cheaper
Chandler homeowners can take a number of steps to get a better deal on their home insurance. First, you should be aware that home insurance works like car insurance. The more claims you make, the higher the premiums you're going to pay. You can keep your monthly bill down by paying out of pocket for those smaller things you might be tempted to claim like broken windows or some light smoke damage in single room.
Lots of claims involve the safety or security of your home and anything you do to improve these areas will probably lower the cost of your coverage as well. Make sure that your agent or representative knows when you get better locks or increase the number of your smoke alarms.
For more ideas about reducing your insurance costs, read: Top Tips to Cheaper Home Insurance.