Mortgages in Chandler Arizona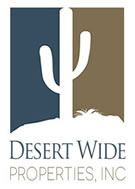 Understanding Mortgage and Lender Alternatives
There are a variety of mortgage products available in today's real estate market, and usually, these mortgages offer two types of interest rates: adjustable and fixed. It's important to understand the differences between fixed and adjustable-rate mortgages, in the context of current market conditions.
Adjustable rate mortgages are often referred to as ARMs. Over the term of the loan, the introductory interest rate will change in correspondence to the market index. For the homeowner, this means that the monthly mortgage payment will fluctuate based on the U.S economy. The interest rate will be adjusted periodically, as arranged in the terms of the loan. The lender will often cap how high the interest rates can go. Nevertheless, an ARM is a risky venture, as economic conditions are uncertain. Some buyers will use an ARM initially, then later sell their home or refinance. For long-term ownership, many home buyers find the unpredictability of an ARM unacceptable.
A fixed-rate mortgage offers the stability of having a set interest rate over the life of the loan. This type of loan is the most beneficial when interest rates in the economy are low. However, in an economy with higher interest rates, getting locked into a set interest rate is a disadvantage. This loan is generally considered the most desirable type of mortgage, though it's always important to evaluate your own situation, and then determine the proper course of action for your mortgage purchase.
In addition to fixed-rate loans and ARMs, lenders offer many other products such as: Reverse Mortgages, Interest-only loans, and Mortgage buy-downs.
A well-trained mortgage agent will be able to help you evaluate the loan choices, based on your unique circumstances.
Selecting the Right Lender is Essential when Purchasing a Mortgage
When deciding upon a new mortgage lender, consider the following carefully:
• Always speak with more than one lender; the interest rates that you are offered may vary significantly.
• Find a mortgage agent who patiently and responsibly answers all of your questions.
• Compare the different types of mortgages available to you by weighing their advantages and disadvantages.
• Have a detailed understanding of ALL the expenses involved in your mortgage, including closing costs.
• Investigate the reputation of the company with whom you are working.
• Have a copy of your credit report, understand it's content and clean up any issues that may be effecting your FICO score.
• Carefully consider the monthly payment, the total cost of your mortgage, and your financial goals, when making your decision.
• Lock in your rate!
Your selection of a mortgage product and provider will impact your financial life and future. Take the time to educate yourself and determine the most prudent course of action.