Home Staging Ideas for Chandler Homeowners Selling Their Home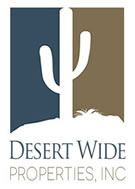 Stage Your Home Properly and Prepare for a Sale
Especially in slow real estate markets, realtors often recommend staging your home to help it sell faster or for a higher price. But what does "home staging" mean? This general term can mean everything from a fresh coat of paint and some basic decluttering, to some more "major" changes such as new lighting, faucets or flooring.
Usually, staging your home is an effort to help prospective home buyers to visualize their belongings and lifestyle in your house. Designers often recommend trying to neutralize decorations and opening up spaces and rooms.
Make 5 Affordable Changes to help Sell Your Home
While some homes may require more expensive changes, there are easier changes you can make that will cost you little more than time or some spare change. They are:
1. Clean your windows. Light makes rooms look bigger and more comfortable. Sparkling windows will not only let in more light, but help your house look newer and in better shape.
2. Clean up the yard. Any realtor will tell you that curb appeal is a big deal. Keeping your grass cut and your bushes or trees well-trimmed will make the yard look bigger and friendlier. Don't forget the flowers!
3. Put away the knickknacks. Personal items like trophies, family photos and collections can keep buyers from seeing their own items in the home. Pack these things away to make the house feel more welcoming and relaxing.
4. Take Fluffy to a friend's house. Not all home buyers are animal lovers. Taking a little extra care to remove evidence of your family's animal members can help animal-wary buyers feel more comfortable.
5. Super clean the bathrooms and kitchen. These rooms can add or detract a great deal from a buyer's idea of the property's value. Even if you don't have the time or budget to update a bathroom or kitchen, prospective buyers will gravitate towards clean and shiny surfaces. Plus, even newer fixtures and features do not show well when covered in dust or dinge.