Chandler Timeshare Homes Open up the Valley to Vacationers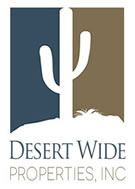 Chandler Timeshare Property is a Big Business
Timeshares are a popular form of real estate where you buy a share of a home or resort that allows you to use that property for a certain amount of time every year. You might, for instance, own a share of a condo that you can use for a week in April. Other share-owners have rights to the place during the rest of the year. Timeshares mostly see use as vacation homes.
A timeshare can be an excellent way to secure a vacation home in a prime location without having to buy a house that you might only use for a week or so in any year. More than three-million people own timeshares in the USA and seven-million people worldwide. Being vacation homes, timeshares often crop up around tourist areas, major sporting complexes and resorts. In Chandler, timeshares appear near resorts and golf courses.
Your timeshare home will be ready for you at the same time, and the same place, every year. If you have a traditions destination or family in the area whom you enjoy visiting, this can be very convenient. Sporting events, like spring training and golf tournaments, play out on the same days every year, and so you can also make use of a timeshare to follow your favorite team or player.
Timeshare Rights Can Travel with You
If you buy a timeshare at a resort complex, it's a good bet the company has other resorts across the country. Some even own other places all around the world. These companies will often allow you to use your share rights in many or all of their resorts. You can vacation one year in Chandler, and the next in Austin.
Private owners, say with condos and timeshared houses, also trade their share rights. This can be done between owners, or through a special service that advertises the when's and where's of available timeshare rights. It's not unknown for people to buy a local timeshare with the purpose of trading its rights. That way, they can stay anywhere in the world merely for the price of their share.
Know What You're Buying
Before buying into a timeshare, carefully consider the contract you'll be asked to sign. It's important to know just what fees and dues you'll be expected to pay, as well as exactly what rights you have to the unit. Will you be able to swap your rights with someone else? With someone else from another state or country? If not, then the timeshare can't be used to secure a place in other locations, and loses a lot of its value. Can you rent out the time share if you don't want to use it yourself one year? Renting a timeshare can help recover some of its ownership costs.
If you're considering buying a timeshare for investment reasons, back away. New timeshares are always coming up on the market. Any given unit just won't hold its value, and very few timeshares appreciate. You must always think of your timeshare as a vacation property, a place to enjoy and not as an investment.